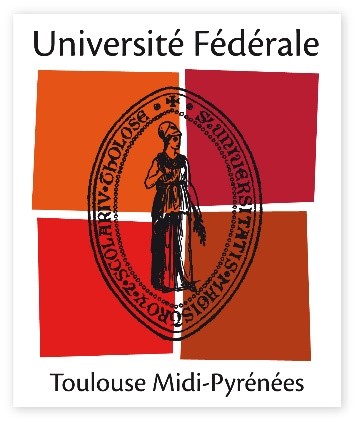 FACTS & FIGURES
Profile:
Founded in 1229
6,000 Faculty Staff
Around 100,000 Students
Official Website:
www.univ-toulouse.fr
The "Université Fédérale de Toulouse Midi-Pyrénées (UFTMip)" gathers 31 structures of higher education and research in Toulouse city vicinity: 4 universities, 1 National institute of Higher education, 19 Engineering schools, 1 Universitary Hospital and 7 research organisms.
Its ambition is to work towards the renown of the university site as a whole in order to bring it at the best international level and by promoting the living conditions of students and researchers from both France and abroad.
The Federal University focuses its skills on transversal missions covering all areas of the university life: academic training, international relations, research and doctorate, innovation and valorisation ... It proposes 5 major fields of study: Arts, Literature and Languages, Humanities and Social Sciences, Law Economics and Management, Science Technology and Health, Sports. All levels are concerned from Bachelor to Master and Doctorate, for more than 1000 listed curricula involving more than 100,000 students. The international mobility of its students is welcome and eased thanks to specific tools such as for instance the "Mouv'Box" (nearly 700 outgoing mobility grants awarded to students in 2017). The university also develops tools to welcome and support the installation of French and international students or researchers, such as the Toul'Box and the Welcome Desk, which aim to facilitate the settlement and the completion of all related procedures.
Within the university, 15 doctoral schools are united in the "Ecole des Docteurs" enabling doctoral students to benefit from quality training and workshops in favour of professional integration. The research is carried out within 143 multidisciplinary labs endowed with top quality equipment and partially financed by private contracts. The University is also widely open internationally, with 14% of international students, 40% foreign doctoral students at the PhD level, and more than 1,500 cooperation agreements with 110 countries. Finally, the university is located on a very attractive territory: the Occitanie region. It is the most attractive French region according to young students, and Toulouse, the central city that hosts most of the university's facilities, is elected each year among French cities where life and study are good. In addition, the Occitanie region is the leading French region in terms of the share of GDP devoted to R & D, Toulouse being the first city in France for its job creations